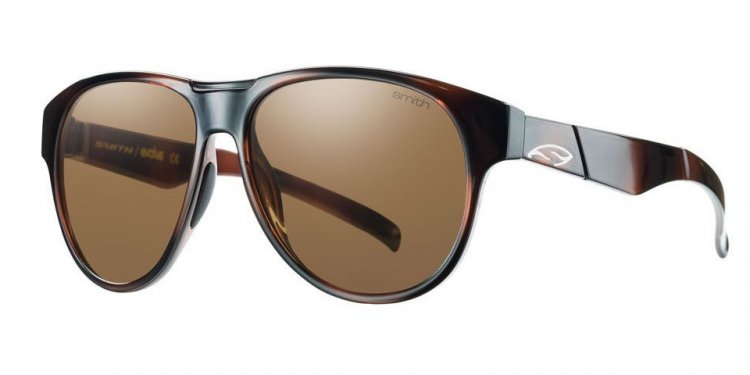 Smith Sunglasses Polarized
Metals
Ultra lightweight with an immaculate fit. Classic silhouettes constructed with premium stainless steel or sculpted alloy metal frames. Adjustable silicone or optical nose pads provide all day comfort.
PivLock Technology
The PivLock interchangeable lens system features a proprietary, patent-pending temple and lens interface that truly provides an unobstructed field of view. Engineered to minimize frame weight while maintaining a secure fit, both the temples and nosepiece remove easily, making the task of changing lenses easier than ever.
Evolve
For nearly 50 years Smith has been a steward of the outdoors. The Smith customer is a socially conscious hard charger. Great days in the water, dirt, and snow are made better when we are mindful to protect the environment we recreate in.
We incorporate the revolutionary, Rilsan® Clear material into what has become the largest eco-friendly sunglass collection in the world. This material allows us to create lightweight, durable frames, that are over 53% bio-based.
Rilsan® Clear is derived from the renewable, non-genetically modified castor plant. Characteristics of this material include flexibility, lightweight, high elasticity, remarkable toughness, and excellent chemical resistance. Most importantly, this material is not petroleum based.
Why is 53% bio-based important? Through extensive testing and field trials, Smith has found the correct balance of materials required to sustain performance and durability, while reducing our environmental impact.
Our brand heritage was forged with a passion for the outdoors. This responsibility continues to drive us today. We recognize our obligation to be considerate to the environments we revere.
With an unwavering commitment to further develop, we explore the use of sustainable manufacturing materials into the Smith product of today, and into the future.
Base Curve
The base curve is the radius of the sphere measured from the back of the lens. Smith features styles with 6, 8, and 9 base lens curvature. Models that include 6 base tend to be more flat relative to your face. While 9 base styles provide the maximum amount of wrap around your face.
Spring Hinge
Stainless steel optical hinges incorporate small springs within the hinge structure that keep the temples snug against your head. This type of hinge is designed to smoothly self adjust in order to accommodate a broader range of head shapes and sizes more comfortably.
Megol
Placed at the nose and on the temple tips, Megol gently grips your skin to help keep the frame in place. The gripping power increases when introduced to moisture.
Handmade Acetate
A 33-step handcrafted process that features the inclusion of wire-core temples for a customized fit. A huge variety of rich color combinations that possess depth and have a distinct character are made possible with this material.
Share this article
Related Posts