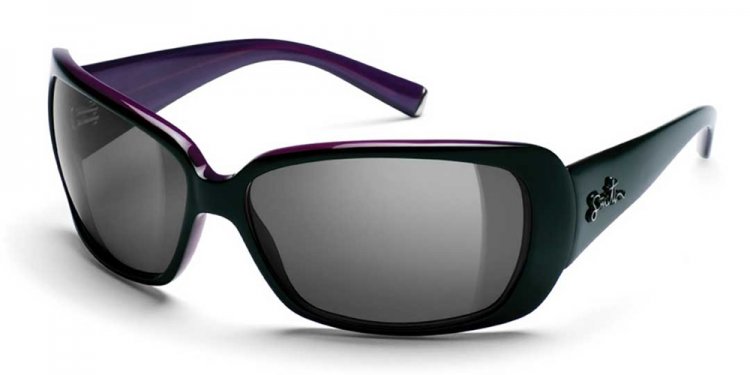 Smith Shoreline Sunglasses
Babyface and I have been doing a lot of hiking and contemplating about doing a lot more strenuous and longer hikes. We have all these blissful daydreams about a hiking trip to Glacier National Park and hiking the length of the Knobstone Trail. Whenever we start to think of fun activities like this, I like to begin researching the gear and goods that'll make the trip a fun and comfortable experience. Here is what I am coveting right now that will make for an excellent hiking trip.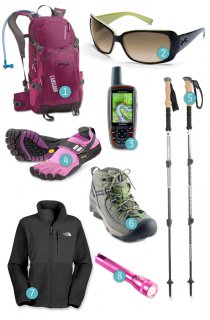 Camelbak Aventura Hydration Day Pack—I have a 1 liter CamelBak with small pockets that works well for running, but for day hiking, I need a lot more water and a lot more space. I love this bag because it has a 3 liter water bladder, vents on the back and is big enough to fit snacks and other gear. I also absolutely adore the color. So many daypacks are in "boy" colors and I'd love to have a pink and purple bag.
Smith Shoreline Sunglasses—I will never buy an expensive pair of sunglasses because I break sunglasses like it's my job, but if I wasn't me and I could hold onto some nice sunglasses, I'd get these. Love that they are stylish and still sporty. And I adore the bright green inside.
Garmin GPSMAP 62S Handheld GPS—Of course, you can navigate the old-fashioned way with a compass and map, but gadgets are fun!
Black Diamond Alpine Carbon Cork Trekking Poles—There are definitely some parts of local trails where I wished I had trekking poles. And with any more elevation, I'd definitely need some help.
KEEN Targhee ll Mid Hiking Boot—Can you believe I don't own a pair of hiking boots? Crazy, right? I absolutely adore my KEEN snow boots, so I figure I'd love KEEN hiking boots as well. I like that the green and warm gray are a little more feminine than your typical hiking boot.
The North Face Women's Denali Fleece Jacket—The preferred jacket of pretty much every college girl ever, this North Face jacket is actually an amazingly durable and warm lightweight jacket.
Mini Maglite—Maglites are some of the best flashlights around and I absolutely adore the mini size. Big enough to give plenty of light, but small enough to slip into a daypack.
Share this article
Related Posts