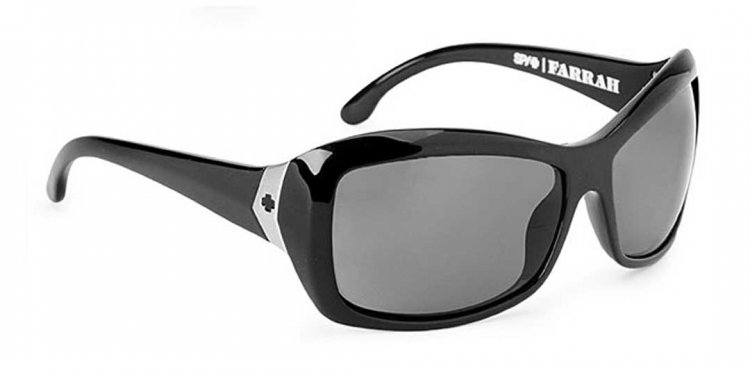 Spy Sunglasses for Women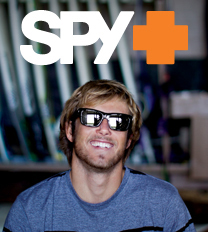 SPY® came into being in 1994 as the brainchild of a group of over-achieving athletes and design freaks seeking new perspective through the lens of technical eyewear. This unique group was as motivated toward creativity and freedom as they were with pushing design conventions and redefining technology, and their efforts were eagerly embraced by the burgeoning world of action, motor and multisports.
SPY's existence from Day 1 involved a constant evolution of the relationship between material, function and design, and to this day the brand's DNA underscores an obsession with progressing the quality of experience, of taking it all in, of having fun while doing things that a lot of people think are downright crazy. Within this craziness lies the genius of the SPY brand, its athletes and designers. SPY continues to place itself at the intersection of retro-futuristic design and optical innovation, while at the same time fueling its identity through the iconic minds, bodies and vision of the world's most creative and inspiring athletes, as well as its athletically-inspired creatives.
Here are some things they did along the way:
*Drink it, Jimmy... it's just like what they give the astronauts.* In 1994, SPY began R&D on a lens program using state-of-the art aerospace tech common in fighter pilot and astronaut lens design. It took five years and countless trials, but success finally came in 1999 with production of the first Accurate Radius Curvature (ARC) line: crystal clear vision at all angles of vision delivered in a shatterproof, scratch-proof lens. Try to break it. Try to scratch it. You can't.
*If you keep doing that, you'll go blind.* Eyewear fog-up and misting was a plague for outdoor sports through the '90s. Athletes wearing goggles, protective eyewear or sunglasses had to contend with condensation obscuring their vision as their bodies heated up in the cold air or fog... not a good thing approaching 100 mph or above 30 feet in the air. In 1995, the SPY "Scoop" technology was perfected, earning it a U.S. patent and the appreciation of athletes worldwide. So, what's the scoop on The Scoop? A special vent system is incorporated into the Scoop frame, which produces an air-churning Venturi effect between the eye and lens surface, moving condensation out and away before it can settle.
Scope our Scoop, if you haven't gone blind yet.
*Anatomy of a Glaring Achievement* Polarized eyewear has long been standard equipment for athletes outdoors to minimize blinding glare from light bouncing off surfaces like water, snow and pavement. In 1996, SPY advanced its ARC technology to include Trident™ Polarization, a special filter injected between two layers of ARC material. The result: a lightweight, shatterproof lens that cuts glare. Glaringly sick, we think.
*What Now?* SPY has an intensely devoted crew focused on creating something profound and committed to fusing ideas, art and engineering to produce an eyewear collection that is unrivaled in utility and style. They figure once you have all that dialed, you can cut loose and have some fun.
Their brand's heritage is rooted in action sports, motorsports and multisports, and it's supported by a genetic code linking people, product and passion. So with that in mind, they're looking to do what they're wired to do: to come up with new solutions and styles that make a difference not just on the face of things but in the hearts and minds of those who rock their stuff with confidence, pride and a big-ass grin.
Share this article
FAQ
How does one tell the gender of sunglasses? - Quora
The size of sunglasses is measured in the lens size, across the lens horizontally in mm.
The Ray Ban Small Aviator, RB 3044 is a 52mm lens.

What is the size difference between large and small Ray Ban aviators? - Quora
Ray Ban aviators come 4 sizes, split across two models.
The size of sunglasses is measured in the lens size, across the lens horizontally in mm.
The Ray Ban Small Aviator, RB 3044 is a 52mm lens.

Related Posts