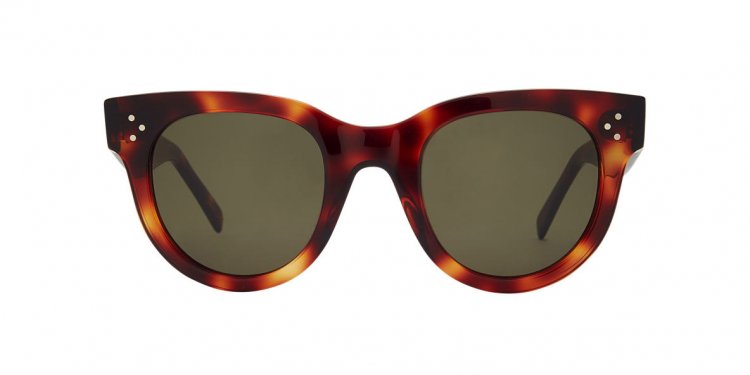 Celine Sunglasses Sale
BACK IN STOCK! I only got a small shipment of 20 in this time so these will go quick, FYI.
FREE & FAST International Shipping - (Imported Item) - Use "FREESHIPPING" on checkout
Guaranteed Delivery
Full Refund if you don't receive your order or they are not as described
10 Day Return Policy if you don't like them!
So, you've been searching for Celine Audrey Sunglasses, eh? You've seen ALL the fashion bloggers wear and talk about these highly coveted and extremely EXPENSIVE sunglasses!
Or maybe you're just looking for the best pair sunglasses that Audrey Hepburn wore so you can look as stylish as Audrey in her famous film, Breakfast at Tiffany's?
BUT you don't want to pay ridiculous prices for designer sunglasses like Oliver Goldsmith, Ray Bans, or Celines!!
Excuse me... $410 for Sunglasses!? I don't think so.
Now FINALLY, you can own your very own pair of expensive celine sunglasses without the $410 shocking sticker price. and look as stylish as Holly Golightly!
You are buying a pair on high quality Celine Sunglasses. You also get the high quality white Celine Hard Case in the Celine Box. It also comes with a nice little cleaning cloth.
We have been through 11 different Audrey Hepburn Sunglasses. After looking EVERYWHERE for the best prices and glasses around, we've finally found high quality sunglasses that look just like Audrey's at a great price.
These sunglasses were designed to look like the SAME ONES Audrey wore - which are high quality sunglasses that are CELINE Audrey sunglasses replicas which retail as much as $410 !
Now, the sunglasses come with the Celine logos on the inner side leg of the glasses as seen in the photos. They are exactly the same, one to one, with sturdy, smooth opening hinges, high quality polycarbonate lenses and robust acetate frame. It doesn't come with the authenticity card though.
You are buying:
1 Gorgeous Celine Sunglasses (as seen in pictures above - real photos)
1 Celine Hard Case
1 Celine Box that encloses the Hard Case
1 Celine Cleaning Cloth
So far, we have sold 56 of these without a single return.
Buy with confidence. Just in case something happens, we have a 10 day return policy. You could definitely resell these and make money off of them. We have no problem accepting returns, because we'll probably just sell them later at a higher price.
Out of all our shipments we had 1 issue with the shipping package shown up a little dinged, however the sunglasses and box were totally safe!
Your package will be packaged securely and safely in bubble wrap.
Don't pay a fortune for something you can pay less for and still get awesome quality.
These prices and quantity won't last long, so get these classic CELINE Audrey Hepburn sunglasses at this great price before they disappear!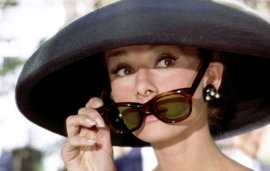 ITEM DETAILS:
Hinges/Rivets: These hinges are very sturdy and open and close smoothly - secured into place by 3 classic looking rivets for extra strength. This also adds a classy flare to the look.
Lenses Material: High quality Polycarbonate with UV400 polarized guard protection to protect your precious eyesight from the sun.
Frame Material: High Quality Acetate assembled with quality craftsmanship
Brand/Model Name: Model # 41755/S
Gender: Women
Style:Round, cat eye, Large oversized rims, Audrey Hepburn style
Frame Color: Multi
Lens Width:54 mm
Lens Height: 60 mm
Share this article
Related Posts