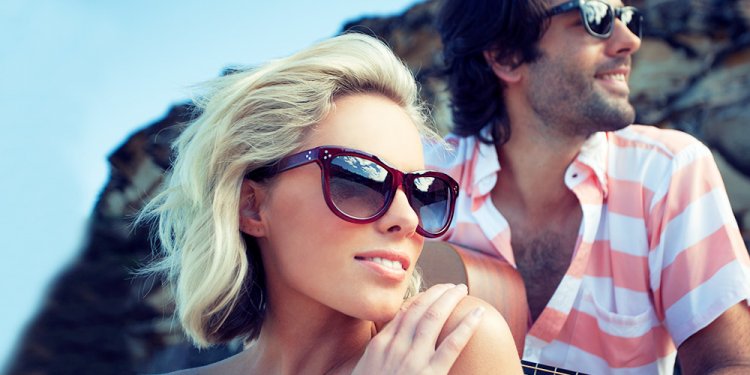 Sunglasses Summer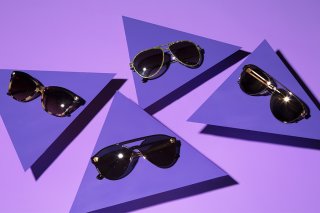 No accessory is more essential for summer than the perfect pair of sunglasses - just seeing them instantly brings to mind a whole season of warm-weather revelry, from far-flung beach jaunts to champagne brunches. Not only are shades essential for shielding your eyes from those UV rays, but they're also the ultimate game-changers. A simple swap of butterfly shades for pilot-style can reinvent your most tried-and-true outfits, refreshing your look in an instant. Since summer's social calendar is always packed, we've done the work for you, curating the perfect game-changing shades for every occasion, along with the necessities and accent pieces to match.
THE DAYTIME POOL PARTY
The relaxation of poolside lounging meets the buzz of catching up with friends. Whether you're making a splash or perfecting your tan, the pool party defines balanced bliss for any Saturday. That's what makes the right look even more necessary. The feel should be cool and comfortable; the aesthetic should be sunshine goddess, bold without even trying.
Versace's gilded pilot shades, like the pool party, are all about balance. There's no more classic design for sunglasses than the sporty pilot, but this version is sleek and high-shine.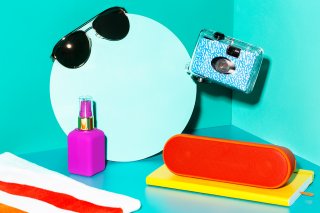 Along with your trusted sunscreen and a hat that releases you from worrying about your post-swim hair, you'll be safe to catch some rays. Make sure to pack a book and magazine in case the conversation lulls, a waterproof camera to catch the fun when things are the opposite of lulling, and portable speakers to keep the mood bright whatever the case.
THE SUNDAY MORNING BRUNCH
The welcoming warmth of summer makes the allure of a low-key brunch with your closest friends feel even more luxurious. Morning turns into afternoon under the spell of conversation, indulgent flavors and bubbly mimosas. The chance to do it all in the sunshine makes a social ritual all the more a special event. And this kind of event calls for a look that's all you, all laid-back and chic, with just a touch of Sunday polish.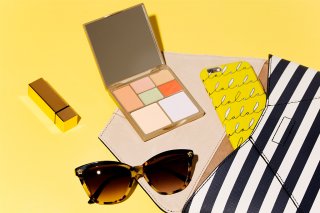 The butterfly shape is one of the most glamorous forms a pair of sunglasses can come in - they flatter every face shape and channel that Old Hollywood style. This update from Versace, though, feels fresh and nonchalant with its smart Havana finish. The secret to a powerhouse finish is keeping your shades in tune with your clutch and phone case, echoing a downtown-meets-uptown theme. Extra credit for remembering your lipstick and eye shadow palette since brunch just might run into dinner.
THE ALL-WHITE LABOR DAY FETE
The only consolation about summer's end is the opportunity to celebrate it with an impeccably stylish affair. An all-white Labor Day fête sends the season off in a way that is so crisp and fresh, you almost wish you could spend the rest of your life in that monochrome dream party. Of course, the look for such a memorable occasion cannot disappoint - and might even have to be ready to move if your gathering is the kind with outdoor games.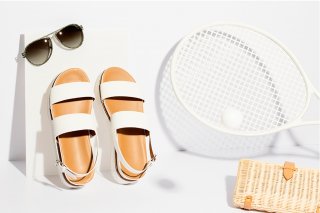 Your sunglasses are your chance to make your all-white ensemble pop with color. Never one to shy away from opulence, Versace has reinvented laid-back pilot shades in rich green, adding precious Swarovski crystals for a true statement finish. Once you've made your outfit shine with these, you're ready to focus on the menu of both mouthwatering barbecue and all-in activities. So make sure to pack your tennis racket, as well as any other essentials in a summery straw clutch.
THE BACHELORETTE WEEKEND
The ultimate celebration of friendship is even better when sunshine is involved, whether the weekend takes you sightseeing and shopping, lounging on a beach, unwinding at a spa, or dancing into the night. The look has to keep up with a weekend none of you will ever forget, yet should feel completely effortless in its intrinsic chic-factor. It does, after all, have to be ready for anything.
All the more reason, then, to pack sunglasses that go for it with a fashion-forward spin. These unique pilot sunglasses from Versace are just where casual cool and high style meet, meaning they're your outfit's must-have finish wherever you and your friends are headed. Be extra prepared for the festivities with a trusty flask in a ladylike design, plus your highest heels for the most stylish nights out. Pop your must-haves into a standout clutch, along with lipstick in a vibrant hue.
blogging business ideas
blogging vs blog
rachel maddow education
difference between blogging and podcasting
united credit education services
blog after gastric sleeve
blogging websites that pay
state education rankings 2021
patient education
blog questions to ask
blogging without domain
ohio board of education
blog rubric
blogging passive income
blogging kit best buy
special education jobs
frontline education
coachmen beyond blog
birmingham board of education
nancy pelosi education
elizabeth warren education
bloggingpro reviews
beyond blogging
soundtrap for education
chiropractor education requirements
blogging on instagram
multicultural education
physical education in spanish
bloggingx
broward virtual education high
blogging video camera
blogging statistics
maryland board of education
blogging of computer
terri sewell education
retired now what blogs
brown vs board of education facts
blog giveaways
kelly education
blog templates free
blogging to win course review
blog examples
pianos for education
blog or vlog
blogging in google
blogging takes off traduzione
Share this article
Related Posts