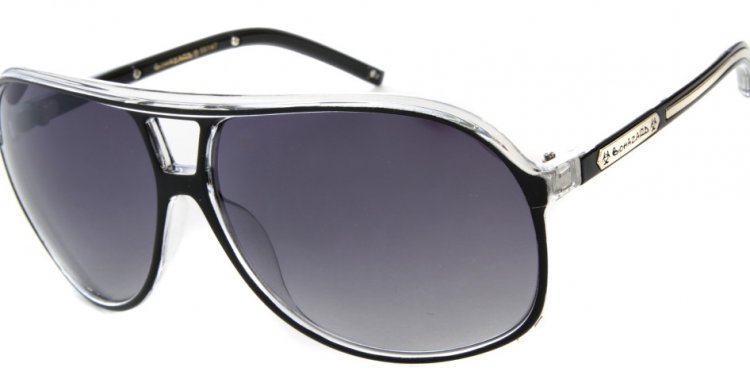 Designer Sunglasses Australia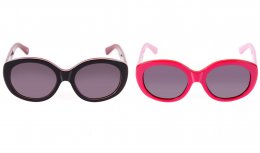 Their second collection, entitled 'The High Life', coincides with summer 2013 and incorporated a diverse range of styles that signal a gradual evolution from the has extended her product line to include eyewear for the Summer 2013 season, which is exclusive to Alannah Hill boutiques. Created in collaboration Australian eyewear designers Bluroptix, known for their collaborations with the likes of Cutler & Gross and Akira, the debut collection features classic retro styles with a contemporary twist.
Each frame is crafted in Italy from the highest quality Italian acetate – an organic material made from natural cotton – to ensure a super high-gloss finish. The lenses are ground from Japanese compound organic resin and hand-dyed to ensure crystal clear vision, whilst offering UV protection. Each style features Alannah's signature attention to detail and overt glamour, but our favourite styles are the big and bold 'Look At Me' sunglasses and the classic cat eye 'Staring At You' sunglasses.
Karen Walker Eyewear
Legendary New Zealand fashion designer, Karen Walker launched her namesake eyewear label in 2005, with instant success. Since then Karen's eyewear brand has reached cult status throughout the globe, gaining a reputation for producing some of the coolest frames around that are created from the highest quality materials. A firm favourite with some of the world's most stylish celebs, with the likes of Rhianna, Florence Welch, Mark Ronson, M.I.A and Alexa Chung, all being spotted in Karen's frames.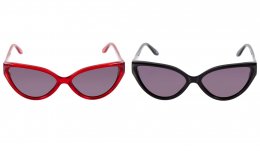 For Summer 2012-2013, Karen Walker gives us 'Fantastique', a limited edition cpsule collection that consists of three of the brand's previous best selling shapes, completely re-imagined into luxurious and unique creations. Each frame is made using intricate laser-cut black or gold metal filigree detailing and our favourite styles have to be the visor style 'The Butler' frames and the vintage 50's-styled 'Number One' frames.
ROC Eyewear
Founded in 1990, ROC Eyewear create sunglasses that are more than a fashion accessory – as an indispensable part of daily life, the brand has become an innovator in the eyewear industry for their contemporary frames and directional designs. For Spring/Summer 2012-2013, ROC released its 'Tough Love' collection, which takes inspiration from Johnny Depp and Kate Moss circa 1990 as the style muses.
Brimming with 90's nostalgia, the collection features over-sized styles, classic aviators and some retro blue-tinted lenses. Each pair of frames is made from the highest quality materials as well as following sun safety guidelines. Here at Australian Fashion Review Blog we are particularly fond of the 'Calvin' frames particularly the blue lenses variation and the 'Olivia' frames with their ever chic aviator style.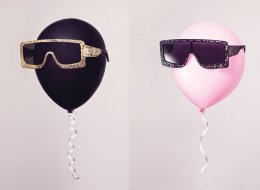 AM Eyewear
AM Eyewear was founded back in 2003 out of a love of retro and old-school frames that were difficult to find in Australia at the time. Since then the brand has evolved from small underground label into a cult eyewear brand that is stocked in over 300 boutiques in over 30 countries. Each pair of frames is meticulously handmade – starting at the design board with pen and pencil, then once each aspect of the style has been brought to life on paper the frame is hand-crafted by a master artisan for up to 14 hours.
For the Spring/Summer 2012-2013 collection follows the story the morning of two young lovers, who are reluctant to let the night die. The colour palette of the collection is as bold as the frames and features vibrant yellow tortoise-shell, 2-tone crystal and transparent olive oil. Our personal favourites of the collection include the super square 'Little-T' frames and the delightfully retro 'Wildchild' frames.
Isson celebrate their 10th anniversary with their 2012/13 collection, which features flattering shapes, bold styling that is accentuated by specialist lenses, as well as innovative materials and construction techniques. The anniversary collection introduces the first frames fitted with flat aspheric sun lenses that deliver a distinctive reflective quality, keeping form and function are the forefront of the brand's design philosophy. Personal favourites of ours include the chunky, marble effect 'Tyla' frames, and the futuristic 'Alec' frames.
The current collection continues with the signature Holloway design aesthetic of innovation and inspiration. Our favourite styles include the 'Julias' frames, with their rich stained wood, retro round style and almost pearly mirrored lenses; and the oversized 'Queen of Persia' frames, with deep mahogany wood stain.
Colab Eyewear
Renowned for creating 'eyewear for the face', each season Colab offer a blank canvas for guest designers to create the frames of their imagination. There are no boundaries, no rules to follow and no target market – it is entirely up to the designers to turn their vision into something tangible. Previously the brand has collaborated with the lies of Perks & Mimi, Elke Kramer, Anthony Lister and Mike Perry. Each collection is limited edition with only 1000 pairs available worldwide, so you have to get your hands on a pair quick.
Their latest offering sees Colab team up with Askill projects for the sixth time, with Lorin drawing influence from a pair of frames that his grandfather bought in the 1940's that his mother still wears. Lorin has taken the general shape of the 1940's and captured the mood of the old, dearly loved shades with a washed out colour, heavily set black lenses and ornate metal detail, visible through the arms. As part of the collaboration, Lorin has created a video of meticulously shot stills woven together into moving imagery to create the illusion that the world is evolving around his sunglasses.
Graz
Formerly founder of AM Eyewear and Head Eyewear Designer of Ksubi, Graham Mulcahy decided to go it alone in 2009 when he launched his namesake eyewear brand, Graz. Born out of a desire to create craftsman quality mixed with contemporary Bohemia, the roots of the label are set firmly in design, art and music.
Soon after inception Graz had gained cult underground status and looking through their current sunglasses collection it is easy to see why. Old World craftsmanship is seamlessly blended with modern styling to create timeless frames, each with their own personality. For Summer 2012-2013 we recommend the heavy framed 'General Idea II', with tortoise shell being our favourite variation; and the 1970's style 'J.J.H' frames that come with gradient lenses and are available in 8 colourways.
Le Specs
Founded in 1979, iconic eyewear label, Le Specs was a household name throughout Australia throughout the early 1980's thanks to their Euro chic aesthetic. However, the brand decided to take a lengthy hiatus, but luckily for eyewear fans everywhere, Le Specs relaunched in 2006 and soon were once again renowned for their fashion forward designs at affordable prices.
The summer 2012-2103 collection from Le Specs features plenty of signature European style and youthful charm. Stand-outs of the collection include the totally innovative 'Rudeboy frames, with their round shape and diamond lenses and the statement round 'Ding-A-Ling', with half slate metal frames.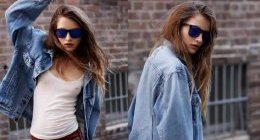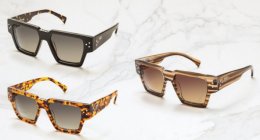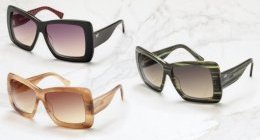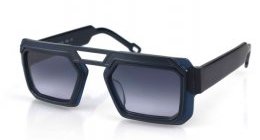 Share this article
Related Posts