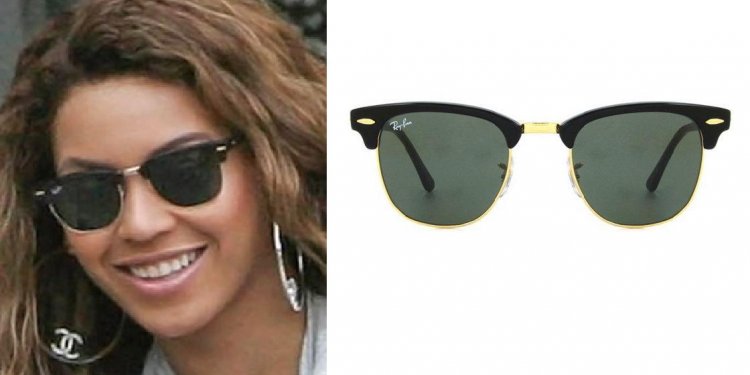 Ray-Ban Sunglasses for Women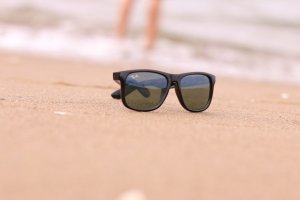 Stylish and often quite modern, Ray-Ban sunglasses for women are a highly desirous pair of glasses to have. This high-quality brand offers various style choices. Depending on what the individual desires, it is possible to find Ray-Ban sunglasses for just about every shape and size face, specific need, or even style preference from this brand. Prior to making a purchase, users can compare options to ensure making the best possible choice. Luckily, numerous women's Ray-Ban sunglasses are readily available. Some stand out as being ideal for specific needs.
Ray-Ban RB2140 Original Wayfarer Sunglasses
Designed to have a classic look and charm, the Ray-Ban RB2140 Original Wayfarer is a good, all-around pair of sunglasses. This black-framed sunglass is one of the most well-known of styles for the company. It features crystal gray gradient lenses.
2
Ray-Ban Aviator RB3044 Sunglasses
The gold arms of the Ray-Ban Aviator Sunglasses help this pair to stand out. They have the same lens shape of aviator glasses from the 1930s, but feature all of the class of a modern-day pair of sunglasses. Ideal for slender faces due to the slimmer design of these sunglasses, they can be ideal for women.
Ray-Ban Erika RB4171 Sunglasses
For a more mysterious look, the Ray-Ban Erika RB4171 sunglasses are a good fit. They have a classic rubber front to them with metal at the temples. The oversized sunglasses can help individuals to stand out. These also feature 100 percent ultraviolet protection. The soft bridge adds just a slight difference in these sunglasses from others.
Ray-Ban Justin RB4165 Sunglasses
For a pair of sunglasses that really stand out as being the "cool" option, buyers can consider the Ray-Ban Justin RB4165. These are wayfarer sunglasses, but they have a larger rectangle lens and a bright, fun color to them. They make a bold statement, but can be ideal for someone who wants to be less trendy.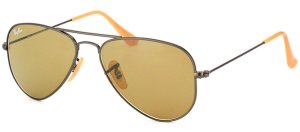 5
Ray-Ban RB3508 Sunglasses
Sleek, slender, and designed with a hip design, the Ray-Ban RB3508 is an ideal choice for those people with a youthful outlook. This trendy pair of sunglasses features a metal frame in a squared-off shape. The lenses are plastic, but have gradient colors for a stylish look.
Ray-Ban RB3447 Round Flash Lens Sunglasses
For a retro look, the Ray-Ban RB3447 Round Flash Lens sunglasses are the route to take. Buyers appreciate this rounded-lens look that was popular with musicians in the 1960s. With a curved brow bar, thin metal temples, and crystal lenses, these are statement pieces.
Ray-Ban RB3498 Sunglasses
With the Ray-Ban RB3498, users create a sleek look that remains stylish. In addition, this sporty looking pair of sunglasses are very comfortable and snug fitting. They feature a squared shape in 3-D-contoured lenses. The brushed aluminum and matte rubber temples add a level of sophistication to these sunglasses.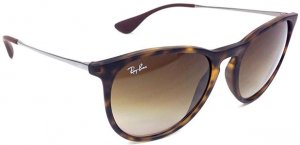 8
Ray-Ban Andy RB4202 Sunglasses
As a part of the company's Highstreet Collection, the Ray-Ban Andy RB4202 sunglasses offer a bright, light look. The mirrored lenses are beautiful, but the rubberized frame really stands out. This is a fashion statement, but it remains less bright and bold than other products.
Ray-Ban RB8316 Sunglasses
For a higher-quality look, buyers can consider the Ray-Ban RB8316 set of sunglasses. These feature the company's Tech Carbon Fiber design that adds durability and flexibility to the sunglasses. They are highly resistant to damage and yet maintain a classic, clean look.
10
Ray-Ban RB3521M Sunglasses
The all-metal frame of the Ray-Ban RB3521M is a redesign of classic sunglasses. These are thin, lightweight sunglasses with a pure stainless steel frame. They have the wayfarer style, but also feature polarized lenses.
For women who want protection from the sun with a stylish look, Ray-Ban sunglasses are the way to go. With numerous options from which to choose, however, it can quickly become difficult to select. Buyers should take into consideration the size and style of the frame and lenses as well as their budget to determine which fit best. On eBay, the process starts with a simple search for the name brand or a description of the desired product. From there, buyers can use the navigational tools on the page to compare products by size, style, and features. Within minutes, buyers can make the best decision for their unique needs.




Share this article
FAQ
What is the difference between anti-glare and anti-reflective coating for glasses? Which one is better for a person using the computer for greater than 8 hours a day? - Quora
Some thing. Anti reflective is correct name. Anti glare is more simple trade version. Neither is reduce glare as such, only reflections created by lens itself. Most of the public unaware that any lens create a lot of reflections and ghost images within. They tiresome and always very irritating. Coatings minimize this problem for wearer.Therefore they help if you have to wear spectacles for vision correction to roughly make it feel not worse than perfect eye without glasses. To get them in order to reduce any outside glare is a folly and dirty sales technic. Scare and sell works pretty w…
Related Posts