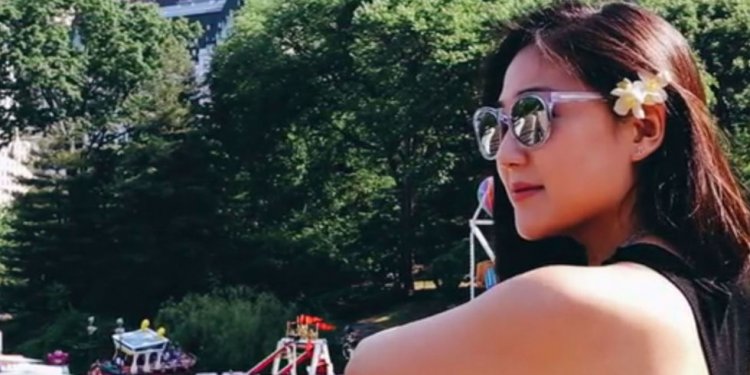 Sunglasses for Asian Women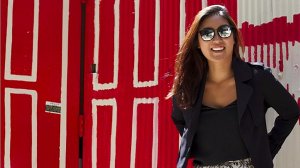 No nose bridge? No problem.
At least not with this new line of sunglasses, called Covry Sunwear, which specifically caters to Asian faces and others with smaller nose curvatures.
It's a problem that many Asians who shop for sunglasses face: Finding sunnies that actually fit their distinct shapes. Traditionally, sunglasses brands — from low-end to luxury — have not designed exclusively for smaller curvatures. Covry Sunwear hopes to tap into this underrepresented market.
"For years we've looked and looked far and wide for sunglasses that wouldn't slide down our noses, hit our cheekbones, and actually fit our faces, " said Florence Shin, co-founder of the brand with partner Athina Wang, to Mashable. "Our challenge was to redesign sunglasses that are more inclusive of all face shapes and sizes."
One of the features is an elongated nose pad, which allow for sunglasses to sit higher on the nose. This prevents glasses slippage, a problem that Asians face especially in hot, sweaty summer months.
A reduced frame curvature allows the sunglasses to rest away from the cheeks, allowing for a more secure fit. A narrowed nose bridge allows the sunglasses to stay secured on smaller noses.
"We're hoping that this solves sunglasses shopping, an experience that isn't inclusive of everyone, " says Athina Wang. "We were surprised that bigger sunglasses companies have never even thought about this very issue."
Covry offers three styles: The Castor, Lynx, and Vega. All are unisex sunnies that are UV protected, with polarized lenses and reduced glares. The Castor comes with rubberized matte black frames with electric blue-mirrored lenses. The Lynx comes with sleek edges and silver flash lenses, and the Vega comes in turquoise and black gradient lenses.
Share this article
Related Posts