Sunglasses for round faces Women

When it comes to buying sunglasses, determining your face size and shape is important because it will help you find a better fitting, more functional pair of sunglasses. Proper fitting sunglasses can give you a stylish look all your own like Geordi Laforge or Elton John.
You find the best sunglasses for your face, you will need to:
Measure Your Face
Measuring the dimensions of your face will help give you an idea of what size and shape your face is. To measure your face, stand in front of a mirror and follow these steps:
Step 1: Measure Cheekbone to Cheekbone Place the end of a tape measure just below your eye to find the top of your cheekbone. Measure to the same point on the other side of your face. Write down this number.
Step 2: Measure Jaw Line Feel below your ears to find the ends of your jawbone. Measure from the end of your jawbone to the other end around the bottom of your face. Write that down too.
Step 3: Measure Face Length Measure from the center of your hairline straight down over the front of your nose to the bottom of your chin. Write that one down too.
Step 4: Measure Forehead Width Measure the width of your forehead from one side of your hairline to the otherside halfway between your eyebrows and top hairline. Write this measurement down too.
Determine Your Face Shape
Once you have determined the size of your face, the next step is determining the shape. Take a look below and see which one of these categories matches your face.
Round
These curves are kickin'! The round face has noticeable curves and less defined angles. The ideal eyewear should lack curved features while emphasizing sharp angular lines that will help elongate your face and make it look thinner and sharper. This face group may benefit from high-on-the-temple, colorful frames as well. Rectangle, square, wrap and shield are the keys to round-faced sunglass success.
Square
Square shaped faces—generally about the same length and width across the face—are characterized by a broad forehead and a strong jaw line. People in this category should choose a frame with round or oval shaped lenses that will help round out the sharpness of their features for a more balanced look. Examples of styles that would work well for this face are aviators, butterflies, round or any frame style that favors oval or circular curves. Center or top set temples are the way to go with a square face.
Oval
Oval faces have it made because literally every frame looks awesome! Oval faces have gently rounded, fairly even features, and pretty much any shade is going to work well on them. Designer to sport, fashion to function, everything works. Just don't get huge frames that block out those pretty symmetrical features; choose sunglasses that cover the face from the eyebrows to the cheekbones.
Oblong
Oblong faces, also called rectangular, are long and narrow with few angles. An oblong face works especially well with oversized sunglasses. Also, larger wayfarer or rectangular lenses and sunglasses with thick frames add width to a long face. Another option is sunglasses that feature tall or deep lenses and vintage style frames because the sharp angles and bold lines will give oblong faces an edge, sharpening otherwise soft features. This group is going to turn heads in wrap, shield, square, wayfarer and rectangle styles. Oblong faces should avoid small frames.
Diamond
Diamond-shaped faces are characterized by a narrow jawline and forehead with the cheekbones as the widest part of the face. Oval and rimless frames will help compliment wide or high cheekbones. Diamond faces should use frames that feature gentle curves and should not be wider than the wearer's cheekbones.
Heart
Heart-shaped faces, sometimes called triangle, are widest at the temples and narrowest at the chin. Sunglasses that feature wide lower edges with no straight lines along the top work especially well for this facial group because they shift attention downward and elongate the face. Cat-eye styles or glasses that feature rounded edges are ideal for giving the wearer a more balanced look. This face shape will be best served with shield, butterfly, rimless, or aviator styled frames.
Aviator
Originally popularized by pilots, Hawaii Five-0, and Tom Cruise, aviator-style sunglasses have become a favorite of many others worldwide. The distinctive features of an aviator frame are clean and simple colors, metal frames, and teardrop shaped lenses. A snug tee shirt and respect for the law are optional.
Butterfly
Does the frame shape remind you of any specific insect? Generally oversized, butterfly
frame sunglasses
can vary in terms of details like temple width and height, even shape. The size of butterfly styles is also a functional advantage: It covers more of the face from the sun's harmful rays and if you have an… ermm generously sized nose, butterflies can draw attention away. They also work great for those mornings after, when you just want to hide your face. Jackie O loved these back in the day.
Rectangle
If the frame of the lens is wider than it is tall, it is probably a rectangle. Angular rectangle frames work well on round faces, and they can add length to a short face by contrast. Oval faces can also benefit from rectangular frames with softer edges.
Round / Semi-Rimless
The round, (often) semi-rimless, browline, clubman, or anti-Ray-Ban frame is another style that has been around for a long time and has recently regained popularity. Originally created in 1947, you may remember these from famous people over the years, including Malcom X, Jeff Goldblum, John Lennon and Colonel Sanders. So if you are rocking a clubman frame, you are in some pretty good company.
Shield
These sunglasses have a single, large lens. They offer serious protection from the sun because they cover the entire eye – not just the front. These frames are great for long days in the sun... Did somebody say, badminton?
Square
Got a narrow or round face? Want to add some size to beef up that jaw? Square shapes look good on oval and oblong faces due to the contrasting angles of face and accessory. Commonly oversized, these can be a fashion forward look, or they can just block extra rays on a really rough Saturday morning.
Wayfarer
The Wayfarer is a classic shape and has been worn since the 1950s. Think James Dean. Think Blues Brothers. Versatile and timeless, this frame looks great on almost every face.
Wrap
These shades are perfect for athletes and people who want to look like athletes. Their stream-lined design increases the aerodynamic properties of the face and the lightweight frame makes it feel like you are not wearing anything at all. Wrap-around frames have lenses that cover most of your eyes, not allowing UV rays to sneak in through the side (great for snow activities), and some have arms that are spring-loaded to help them stay on your face during activities like beach volleyball.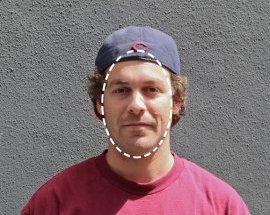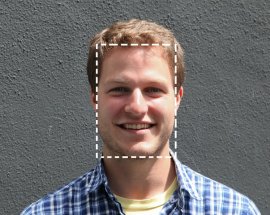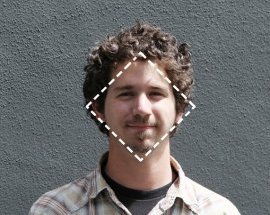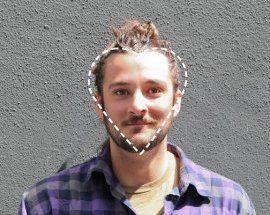 Share this article
Related Posts