Gucci frames for Glasses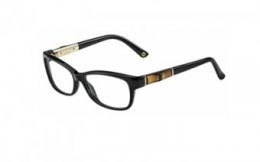 SUNGLASSES
Gucci is one of the world's most famous fashion houses and with its sunglasses collection we feel nothing but luxury! Check out the classic shapes with a modern twist, flattering oversized frames and cutting edge aviators.
Shop Gucci
BAMBOO
Check out these pilot-shaped metal frames embellished with bamboo details on the bridge.
Shop The Collection
WEB SPORT
Carbon Fiber temples, to enhance the technicality of the Sport Active segment and to make it more sophisticated and comfortable.
Shop The Collection
A brief history The House of Gucci, commonly known as Gucci is an iconic Italian fashion and leather goods label, which was founded in Florence in 1921 by Guccio Gucci. Less than 10 years later Gucci expanded and opened a boutique (like fellow brand Fendi) in Rome. In 1947 Gucci introduced the bamboo handle bag which is still sold by the company this day.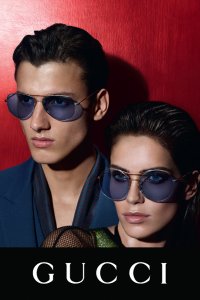 Further down the line Gucci created it's striped webbing trade mark, inspired by a saddle girth, and suede moccasin with a metal bit. The Guccio's had a large family who went on to run the business when Guccio Gucci passed away. Their son Aldo helped put Gucci on the map by opening boutiques in the worlds fashion capitals; London, Paris and New York. In the late 1960's the company targeted the Far East and opened stores in Hong Kong, Tokyo and Korea.
At the same time the company had established its recognisable GG logo (Guccio Gucci's initials) and their fashion items were being worn by Grace Kelly, Jackie Kennedy and President John F. Kennedy. Gucci is one of the world's most famous, recognisable and prestigious leading luxury brands in the world, and the worlds biggest selling Italian brand. It designs, produces and distributes high-quality luxury goods, including ready-to-wear, handbags, small leather goods, luggage, shoes, gifts, fragrances and of course eyewear. Being one of the most recognisable brands in the world, the House of Gucci is an iconic brand with a huge desirability.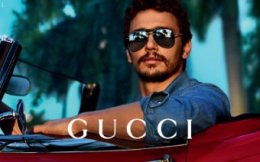 Gucci manufactures all products in Italy and licenses the production and distribution of eyewear, perfumes and men's ready-to-wear. Gucci Glasses. The Gucci eyewear collection is distinguished by highly innovative models in terms of stylistic and creative content, with cut out G's, script logo designs, Gucci bamboo handles and the revamped historical crest icon as well as technologically advanced lines, Gucci glasses and sunglasses feature bold frames with great styles for the discerning.
Gucci offers an expanding range of styles in their collection of frames. They have shapes to suit everyone, from Gucci geek glasses, Gucci round eye glasses and Gucci cat eye glasses. Gucci also stocks the bestselling glasses for 2014, models like Gucci gg3181, gg3200 and gg3095.
Gucci sunglasses have shapes to suit everyone, from Gucci cat eye sunglasses and Gucci key hole sunglasses. The best selling Gucci sunglasses for 2014 are gg1627/s and gg1956/s.
Also view this season's latest Gucci eyewear trends. They are Gucci techno colour and Gucci animal season.
This is somewhat of a classic and contemporary crossover collection. Simple, understated designs in classic colours are interspersed amongst daring classic designs, modern unseen designs and beautiful high-end frames encrusted with beautifully cut gem stones. Gucci's attention to detail on frames, has never been surpassed and the Gucci eyewear fashion house consistently produces an eclectic mix of high-end designs that repeatedly reinvents fashion.
Here at Eyewearbrands we offer FREE standard Essilor lenses on Gucci ophthalmic glasses and Gucci prescription sunglasses with Free Anti-Reflective and Anti-Scratch coatings
As Eyewear Brands is owned and run by Registered Opticians and Eyecare Professionals we are able to supply our Gucci Sunglasses direct from our Eyewear Brands Lab. All our Gucci Glasses and Gucci Sunglasses come complete with your prescription, and can be delivered direct to your home or work place.
Every man, woman knows that a Gucci bag is the most fashionable accessory to have, well look no further as Gucci's finest collection of Gucci glasses and sunglasses are now a must-have! This impressive collection shows decades of Italian tradition with luxury. Come and take part into the Gucci lifestyle. Gucci winter collection represents a modern sophisticated style that combines the houses' signature details with original shapes. The frames reinterpret the shapes of the 1970's with exclusive colours of acetate for a shading effect.
Share this article
Related Posts